Tis' the season for breaking your bank account, counting down the days to payday and generally overspending… fralalalala lalalala
I am not the Grinch – I love Christmas, honestly I do. In fact, a little bit too much. Every single year I go over the top. Then when January comes around my bank account is pitiful and often, though it sounds awful, I regret spending so much.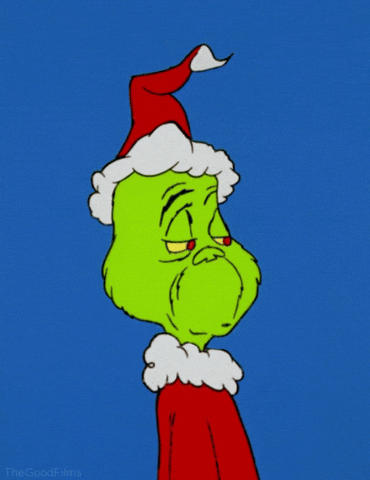 In case you're new to my blog (hello!), I am fresh out of University and have been working as a Digital Marketing Executive for 7 weeks. Prior to that I was made redundant and was unemployed for 2 months… so I'll let you imagine what my bank account looks like!
So, I'm putting my (still very much in place) "student head" on and have pulled together some cheap and cheerful Christmas ideas under £10!
Here you go!

I Heart Revolution Bath Fizzer – £3, Superdrug. These come in multiple different colours and are great for Secret Santas, hampers or a little treat!
Pink Fleece Cowl Neck Shorts Twosie – £9, George at Asda. The CUTEST Twos I think I've ever seen. As a lover of lounge wear this just screams snuggly.
What Would the Spice Girls Do?: How the Girl Power Generation Grew Up By Lauren Bravo – £8.99, Urban Outfitters
Revolution Glitter Paste, Power Hungry – £4, Superdrug. Tis the season for sparkles and all round OTT!
Pink Faux Fur Flip Flop – £9.99, New Look. I've never gone for the flip-flop-slipper look but this year I'm kind of loving it!
Initial Pendant Gold Statement Necklace – £8, Urban Outfitters
Personalised Dreaming Of Mask – £10, Paper Plane, Not On The Highstreet.
Mustard Tile Print Mug – £6.99, New Look. I am a renowned mug-lover and this year the addiction continues… I mean, how cute is this mug?
Revolution Pro Supreme Gloss Lip Pigment Intent – £4, Superdrug. I love how this can double as a casual look or a night out.
Jelly Bean BeanBoozled Jelly Beans – £10, Urban Outfitters. For the shiggles 🙂
PopSockets Rose Diamond Phone Stand – £6, Urban Outfitters. Love, love, love these – they do a lovely set of colours too!
Monstera Leaf Printed Trinket Dish – £4, Urban Outfitters.
Red Non-Wired Lace Cross Back Bralette – £6, George at Asda. Underwear is always tricky to buy for people, but bralets are a happy medium – they are stretchy and pretty much always flattering. This bralet is from Asda, which really surprised me, but I think it's really pretty (and reasonably priced!). It comes in navy blue too!
Polka Dot Hoop Earrings – £7, Accessorize
Mini Sized Hanging Frame – £5, Urban Outfitters.
Gold Or Silver Diamond Hair Clip – £9, Lovely Littles and Co, Not On The Highstreet
Positive Affirmation Print – £10, Geri Loves Emi Paper Co, Not On The Highstreet. I am all for female empowerment and this is such a sweet present to give someone. Love. It.
Simple Stone Pendant Necklace – £5, Accessorize.
Polaroid Gold Glitter Picture Frame – £5, Urban Outfitters. Am I the only one who was completely OBSESSED with these as a kid?
Darling Draped Bow Scrunchie – £5, Urban Outfitters.
I Heart Revolution Blushing Hearts Goddess Of Faith – £4.99, Superdrug. I have had this for aaaages and it's my go to highlighter, it's a really lovely champagne colour.
'I Believe' Enamel Pin Badge – £3 Clara and Macy, Not On the High Street
Large Flower Stud Earrings – £3, Accessorize
Reese's Peanut Butter Chocolate Spread – £10, Urban Outfitters
Sterling Silver Star Climber Personalised Earrings – £9.60, Bloom Boutique, Not On The Highstreet. I got a pair almost identical to this last year and they're some of my favourite earrings!
Christmas is my all time favourite season and, cheesy as it sounds, the giving is my favourite part. I hope you find this list inspiring and maybe save a few pennies this Christmas! ❤
LESS THAN A MONTH TO GO!